An Evening with Dame Eileen Atkins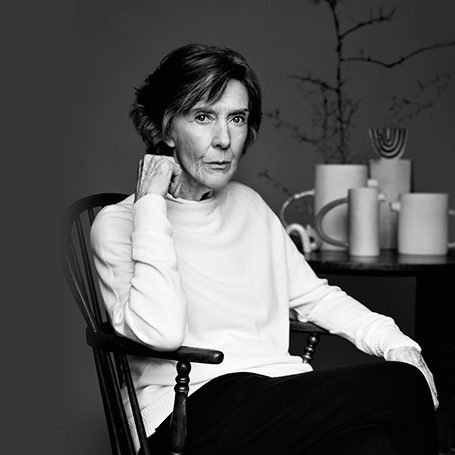 Performed at the duchess Theatre between 18 Oct, 2021 and 18 Oct, 2021
Dame Eileen Atkins has been a star of the American and British stage and screen for over six decades. In that time, she has won an Emmy, a BAFTA and is a three-time Olivier Award winner; her theatre performances include The Height of the Storm, Ellen Terry, All that Fall and she has appeared in television and films ranging from Doc Martin to Cranford to The Crown.
Now, join her to celebrate the publication of her first autobiographical work, Will She Do? Act One of a Life on Stage, as she shares anecdotes about family, class, youthful ambition and big dreams, and what really goes on behind the scenes.
In conversation with Gyles Brandreth, Atkins will tell the story of a girl from a council estate in Tottenham, born in 1934 to an electric-meter reader and a seamstress, who was determined to be an actress. Candid and witty, Atkins will take the audience from her awkward performances in working-men's clubs at six years of age as dancing 'Baby Eileen', through the war years in London, to her breakthrough at thirty-two on Broadway with The Killing of Sister George, for which she received the first of five Tony Award nominations.
With an eye for the absurd, a terrific knack for storytelling and an insistence on honesty, this is your opportunity to spend an entertaining and enlightening evening with the most wonderful raconteur.
'She is the cur's cods, the terrier's testicles, the business. I will go farther and declare that Atkins is the finest actor appearing in the world right now'
The late A. A. Gill
'There is something about those large eyes and that steadfast look that tells you that you are in the presence of a remarkable actor; and so it has proved in a career that has encompassed everything from Greek tragedy and Ibsen to Pinter and Albee, and that has led Atkins to be revered on both sides of the Atlantic'
Michael Billington
'For some of us she cannot be on stage enough... she makes you feel the particular thing she is doing can only be for you'
Susannah Clapp