CHEWING THE FAT WITH JAY RAYNER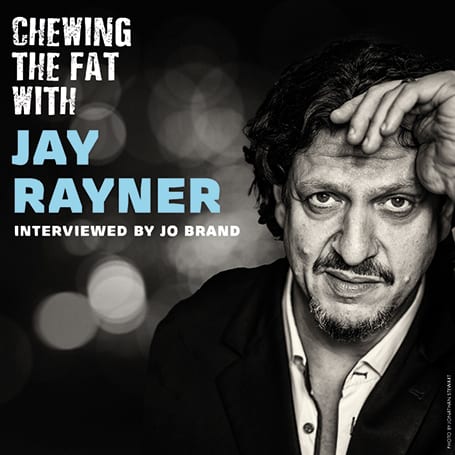 Performed at the apollo Theatre between 06 Sep, 2021 and 06 Sep, 2021
Why are gravy stains on your shirt at the dinner table to be admired? Does bacon improve everything? And is gin really the devil's work?
These are the questions that Jay Rayner – award-winning writer, journalist, and broadcaster with a fine collection of shirts – has spent his career trying to answer. MasterChef judge and host of the hit podcast Out To Lunch with Jay Rayner, Jay has written on everything from crime and politics, through cinema and theatre to the visual arts, but is best known as the restaurant critic for the Observer.
Now, he's celebrating a droolworthy collection of his hilarious columns in his new book, Chewing The Fat, with an exclusive live event. Wonderfully funny and foodie, Jay will be in conversation with Jo Brand, sharing stories from his adventures in dining rooms across the land and answering your own cuisine queries.
Join the man with an extravagant appetite and glorious humour for an evening of glorious dispatches, seasoned in equal measure with both enthusiasm and bile, from decades at the very frontline of eating.
Tickets priced at £30 include a copy of the book Chewing the Fat: Tasting Notes from a Greedy Life RRP £6.99
The Apollo Theatre operates strictly under the government COVID-19 guidelines with robust mitigation methods. For further information check our COVID-19 secure information page. If you or anyone in your party experience symptoms of COVID-19 or are required to self-isolate we have a 100% exchange guarantee up to 24 hours before your performance. Please contact boxoffice@nimaxtheatres.com and they will assist.