Niall Ferguson in conversation with Iain Martin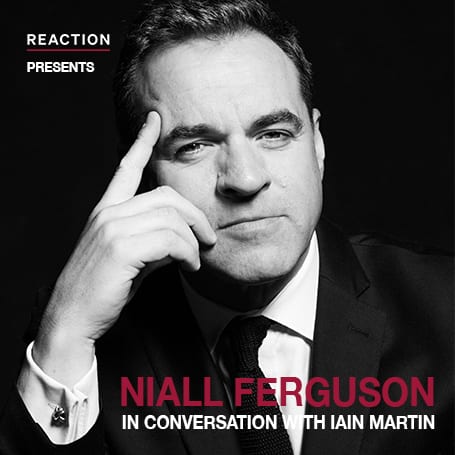 Performed at the garrick Theatre between 06 Jul, 2021 and 06 Jul, 2021
Professor Niall Ferguson (one of the world's leading historians, author of numerous best-selling books including the Ascent of Money) will be in conversation with political commentator Iain Martin.
This is a Reaction event. Reaction – edited by Iain – provides commentary and analysis on news, politics and culture.
The Garrick Theatre operates strictly under the government COVID-19 guidelines. For further information check our COVID-19 secure information page. Bookings can be for up to six people from mixed households or larger where only two households combine. If you or anyone in your party experience symptoms of COVID-19 or are required to self-isolate we have a 100% exchange guarantee up to 24 hours before your performance. Please contact boxoffice@nimaxtheatres.com and they will assist.